Hi Everyone,
Today I want to share with you an amazing place that I highly recommend you go and visit. This is the perfect place for those who like nature and good weather. I'm talking about Madeira.
The first time I went to Madeira was in 2007, I spent most of my days visiting Funchal and did a car trip to north west of the island. I grew up listening about how wonderful and beautiful Madeira was, and it was true. Madeira is beautiful with amazing sea water pools, walking trails, relaxing gardens and spectacular food. Over the years, I have visited Madeira a handful of times and explored a bit more with each visit.
If you are planning your trip and wondering what are the best things to do and see in Madeira, don't worry, today I'm going share my favourite places in Madeira.
1 – Funchal
Funchal is the main city in Madeira and is famous for its Christmas spirit and new years firework show.
Here you can enjoy the amazing Tropical gardens, botanic gardens, Mercado dos Lavradores. Also you can have a nice walk by the sea front, enjoy the marine and a nice view of the mountains. If you want to enjoy the weather you can go to Lido and appreciate a spectacular sea water pool. The Lido area is also regularly used by those who like to exercise outdoors.
2- Porto Moniz
Porto Moniz is a small village famous for its natural volcanic and sea water pool it really is one of a kind!
3 – Câmara de Lobos
Câmara de Lobos is a small town located in south west of the island. It's a fishing village and so you will see many  small  fishing boats parked by the sea front. Here you can also drink Nikita, a very popular fresh drink with ice cream and pineapple. If you don't like sweet things as much you can also have the more traditional poncha.
Outside of the village you will find the Cabo Girão, which is among the tallest cliffs in Europe at 580m (1902ft). Here you have some amazing views and I strongly recommend you to visit.
4 – Curral das Freiras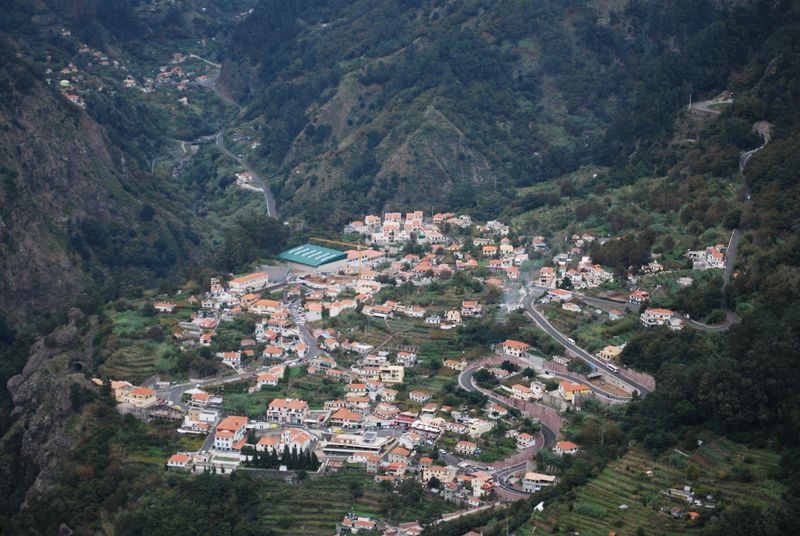 Curral das Freiras is a small village, surrounded by mountains with the particularity of having been secluded from the rest of the worlds up until 1959 when the first road was build to connect the village to the rest of the island.
Curral das Freiras can be loosely translated to "Nuns Stockyard", it got this name as history says this is were the Nuns fled to and hid during the war.
Here you can taste amazing food/ desserts made with chestnut (a local delicacy), cherrys and for those of you who appreciate a good Liquor, you'll find plenty of choices.
5 – Santana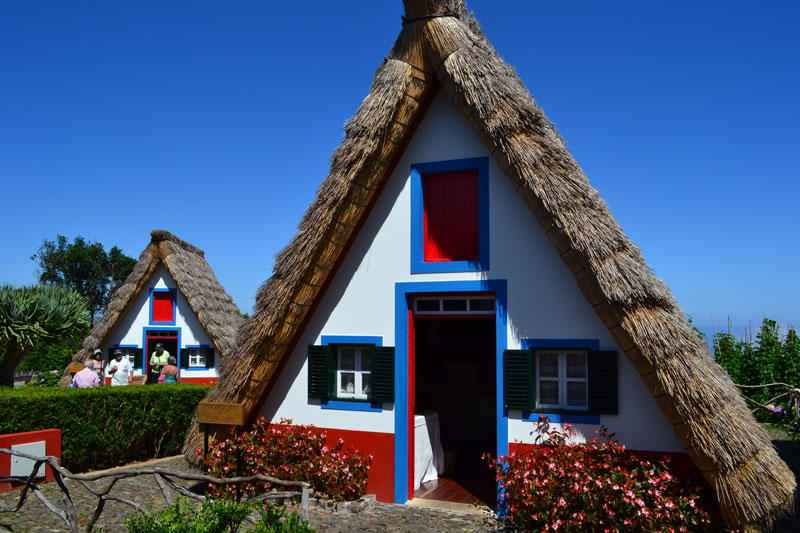 Santana is a small village located in the north side of the island. Here you can find these little houses which are very traditional from this area. Once you come visit Santana you can drive up the road and you will find Queimadas.
Queimadas is where the local people come to do picnics and have a nice time with their family and friends. This place is perfect for those who appreciate nature and it has some of the most amazing trails on the island too, however if you plan on doing them, make sure you come prepared!
6 – Ponta de São Lourenço
Ponta de São Lourenço in Caniçal is a place that you can see the north and the south sides of the island at same time. Also if the weather is clear you can see Porto Santo island from the viewpoint. For those who like photography this is an amazing place as you can get a lot of good shots.
7- Pico do Arieiro/ Pico Ruivo
Pico do Arieiro is the second highest point with only 1818 metres.
Pico Ruivo is highest point of the island with 1862 metres and the only way to reach the peak is on foot. There are two trails that take you to Pico Ruivo, one is from Pico do Arieiro which is a 7km walk and the other one is from Achadas do Teixeira and its only 2.8km.
8 – Porto Santo
Porto Santo is another island from Madeira. This one is a lot smaller when compared with Madeira but it has some of the most amazing beaches in Europe, they even say its sand has medicinal effects. For those who prefer a more relaxed holiday on the beach you can take the Leão Marinho (ferry boat) to get here, the journey takes around 3 hours.
I hope you appreciated and take some time to visit this beautiful place because it's worth every second 😀