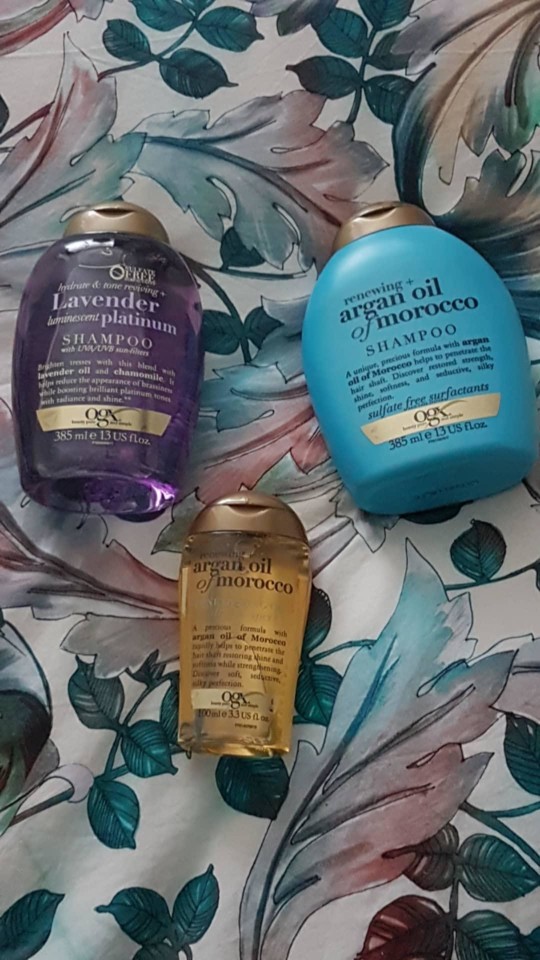 Hi everyone, some weeks ago I did a post in my Portuguese blog talking about some products I bought and finally had the time to try the products.
I'm in love with Nivea Q10. After 3 days of using this cream, I noticed that my skin was getting more moisturized and firm. It was a surprise for me. I also noticed some of the cellulite had reduced (yes, I'm a normal person and unfortunately I have some cellulite). This is a product that I recommend to all people.
Regarding the micellar waters I also liked both and I recommend them. I noticed the professional micellar water has a very good make-up removal, and I didn't need to use other products. My expectations for this product were already very high, as I had already read good reviews about it.
One product that I didn't know and that I loved was OGX shampoos. I have used Lavender Platium more because as we are in the summer and as this shampoo has UVB / UVA protection I started with this first. I love the smell, the softness of my hair and with the Argan Oil of Morocco Penetrating Oil it gets softer and especially more hydrated. I can say it has become one of my favorites and I recommend it. Regarding the Argan Oil of Morocco, I didn't try it yet because I want to finish the Lavender Platium first so I can use the other but I hope it's just as good.
I hope you found this insightful and will remember it when choosing your products.